Fraunhofer-Institut für Photonische Mikrosysteme IPMS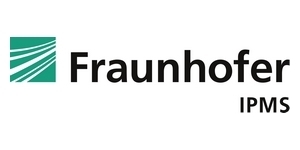 Maria-Reiche-Str. 2
01109 Dresden
Bereichsleiterin Corporate Development
Das Fraunhofer IPMS ist international führender Forschungs- und Entwicklungsdienstleister für elektronische und photonische Mikrosysteme in den Anwendungsfeldern Intelligente Industrielösungen, Medizintechnik und Gesundheit sowie Mobilität. In allen großen Märkten – wie IuK, Konsumgüter, Fahrzeugtechnik, Halbleiter, Mess- und Medizintechnik – finden sich innovative Produkte, die auf am IPMS entwickelten Technologien basieren.
Das Fraunhofer IPMS arbeitet an elektronischen, mechanischen und optischen Komponenten und ihrer Integration in miniaturisierte Bauelemente und Systeme. Das Angebot richtet sich an Kunden, denen es darum geht, die Funktionalität ihrer Produkte durch den Einsatz von Mikrosystemen (MEMS, MOEMS, CMOS) mit innovativen Systemeigenschaften und immer kleineren Abmessungen zu erweitern. Unser Leistungsangebot reicht von der Konzeption über die Produktentwicklung bis zur Pilotfertigung in eigenen Labor- und Reinräumen, vom Bauelement bis zur kompletten Systemlösung.
Wir führen auf internationalem Spitzenniveau angewandte Forschung und Entwicklung durch, um für unsere Kunden und Fördergeber innovative Lösungen und Alleinstellungsmerkmale zu generieren. Unser Anspruch ist es, die Wettbewerbsposition unserer Kunden nachhaltig zu stärken.
Wir stellen uns herausfordernden und verantwortungsvollen Aufgaben in einem industrieorientierten, professionellen Arbeitsumfeld mit exzellenter Ausstattung.
Spatial Light Modulator for Laser Direct Imaging
Fraunhofer IPMS is a worldwide leader in research and development services for electronic and photonic microsystems in the fields of Smart Industrial Solutions, Medical & Health applications and Mobility. Innovative products can be found in all large markets – such as ICT, consumer products, automobile technology, semiconductor technology, measurement and medical technology – products which are based upon various technology developed at Fraunhofer IPMS.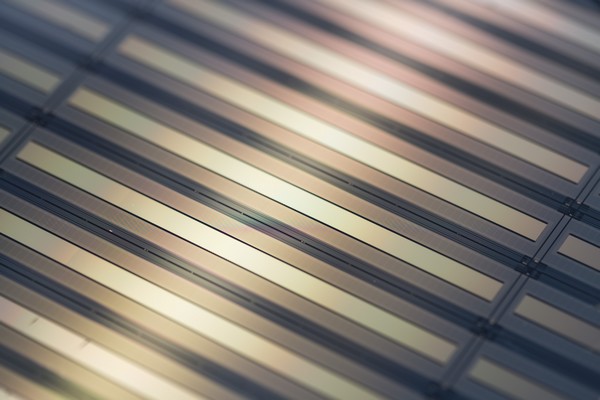 Quasi static linear scanning mirror
Regarding micromechanical and photonic microsystems we offer complete solutions: From conception to component right up to complete systems. This includes sample and pilot production in our 1500 m² (15,000 ft²) clean room (ISO 14644-1 class 4) with qualified processes. In order to meet the challenging demands of our customers, our institute is certified according to the standard DIN EN 9001:2008 for research, development and fabrication including semiconductor and microsystem processes as well as integrated actuators and sensor technologies.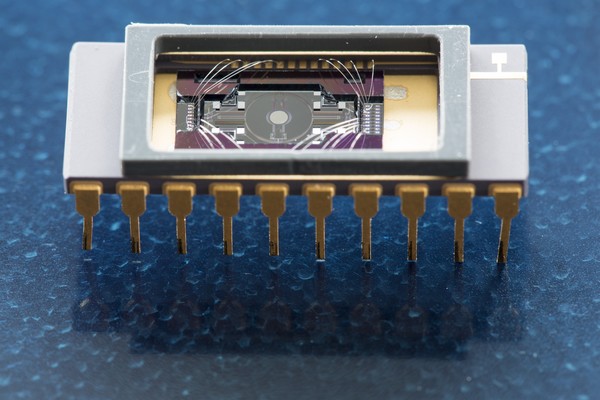 300mm test wafer
Additionally, our business unit Center Nanoelectronic Technologies CNT provides services in the field of nano and micro electronics with functional electronic materials, processes and systems, device and integration, maskless lithography and analytics. Another 800 m² of clean room space (ISO 14644-1 class 6) is available for this purpose, along with analysis and metrology processes with atomic resolution and high sensitivity.