TU Dresden, Institut für Halbleiter- und Mikrosystemtechnik (IHM)
Dienstleistungen
·
Elektronik
·
Öffentliche Hand
Forschung & Entwicklung
·
Materialien
·
Technologie
Atomic Layer Deposition (ALD)
·
Back End of Line Prozesse
·
Elektronik
·
Equipment
·
Halbleiterindustrie
·
Halbleitertechnik
·
Hochschulen
·
Mikro- / Nanoelektronik
·
Mikrosystemtechnik
·
Optoelektronische Bauelemente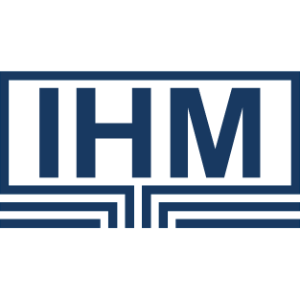 Nöthnitzer Straße 64
01187 Dresden
Das Institut für Halbleiter- und Mikrosystemtechnik wird von vier Professuren gebildet, die sich jeweils auf den Gebieten der Halbleitertechnik, der Mikrosystemtechnik, der optoelektronischen Bauelemente und Systeme und der Nanoelektronik den neuen Herausforderungen der fortschreitenden Miniaturisierung der Mikrosysteme und insbesondere dem Einsatz neuer Werkstoffe und Wirkprinzipien in der Nanotechnik widmen. Die gemeinsame Nutzung technologischer Ressourcen findet insbesondere im Reinraum des IHM seinen Ausdruck. Hier existiert ein umfangreiches Portfolio an silizium-basierten technologischen Prozessen. Die Kompetenzen der IHM-Mitarbeiter erstrecken sich von der Elektrotechnik über Physik und Werkstofftechnik bis hin zur Chemie.
About the Institute:
At the institute for semiconductors and microsystems technology (IHM) of the Dresden University of Technology: (TUD) three professorships are linked closely together:
Semiconductor Technology (HLT) – Prof.Dr.rer.nat. Johann W. Bartha
Microsystems Technology (MST) – Prof.Dr.-Ing.habil. Wolf-Joachim Fischer
Optoelectronics Devices and Systems (OES) – Prof. Dr.-Ing. H. Lakner
The professorship "Semiconductor Technology" is dedicated to the education, research and development for integrated circuit manufacturing. A focus within this field is the Back End of Line (BEOL) or on chip interconnect technology, which covers the wiring on the chip from the transistors to the contact pads.
Design, simulation, fabrication and qualification of microsystems is covered at the professorship "Microsystems Technology". Here the topics centre on organic semiconductor devices, intelligent sensors, gas sensors, SAW devices and self sufficient power supply.
The professorship "Optoelectronics Devices and Systems" covers the education research and development on design, manufacturing and application of MOEMS (Micro Optoelectromechanical Systems) as well as OLED (Organic Light Emitting Diodes).
Numerous research projects in cooperation with industry partners demonstrate the competence of our institute especially in the treatment of applied topics. A recently finished Clean Room Lab (400 sqm Clean Lab Space) enables the processing of wafers (Lithography, Vacuum Deposition- and Etch incl. Atomic Layer Deposition, Electrochemical Deposition, Chemical Mechanical Planarization) at a high quality standard.