Siltronic AG
Epitaxial wafers
·
Polished wafers
·
Silicon wafers up to 300 mm diameter
·
Wafer for Power Applications
Epitaxial wafers
·
Manufacturer of hyperpure silicon wafers
·
Materials
·
Micro- / Nanoelektronics
·
Polished wafers
·
Semiconductor Industry
·
Silicon wafers up to 300 mm diameter
·
Wafer for Power Applications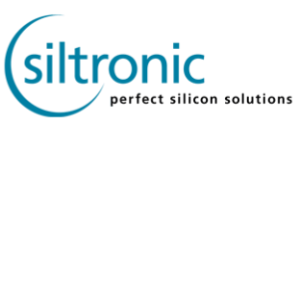 Einsteinstraße 172
81677 München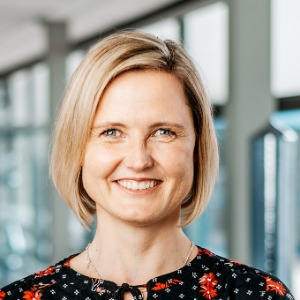 Als einer der führenden Waferhersteller ist Siltronic global ausgerichtet und unterhält Produktionsstätten in Asien, Europa und den USA. Siliziumwafer sind die Grundlage der modernen Halbleiterindustrie und die Basis für Chips in allen Anwendungsbereichen der Elektronik – von Computern über Smartphones bis hin zu Elektroautos und Windkraftanlagen. International und kundennah setzt das Unternehmen konsequent auf Qualität, Präzision, Innovation und Wachstum. Die Siltronic AG beschäftigt rund 4.500 Mitarbeiter in 10 Ländern und ist seit 2015 im Prime Standard der Deutschen Börse gelistet. Die Aktien der Siltronic AG sind in den beiden Börsenindices MDAX und TecDAX vertreten.
Silicon ingot
Siltronic is a global leader in the market for hyperpure silicon wafers and a partner to many top-tier chip manufacturers. Wacker Chemie AG's semiconductor division operates four state-of-the-art production facilities in Europe, Asia and the USA. Siltronic develops and manufactures wafers with diameters of up to 300 mm. Thanks to our technological competence, quality, a high degree of customer orientation and our international orientation we have achieved a place among the top suppliers in the wafer industry. We produce wafers throughout the world – in a value chain network that has four state-of-the-art manufacturing facilities and numerous production lines.
Hyperpure silicon wafers are the basis for the vast majority of today's semiconductor devices. Hence, silicon wafers are indispensable for the production of nearly all electronic devices. Depending on the use, they are made in several diameter sizes and thicknesses with various doping additives and surface finishes.
Siltronic's product portfolio ranges from epitaxial to non-polished wafers with diameter sizes up to 300 mm. The wafers are manufactured from silicon monocrystals which are made either in a Czochralski crystal growing furnace or by using float zone technology. The surface finish of the wafers is determined by a variety of manufacturing processes tailored exactly for each purpose ranging from as-sawn, as-lapped or as-etched to polished, thermally treated and epitaxial coated.