SAW COMPONENTS Dresden GmbH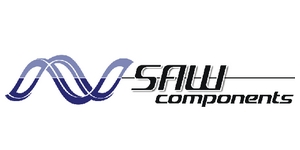 Manfred-von-Ardenne-Ring 7
01099 Dresden
The medium-sized company  SAW COMPONENTS Dresden GmbH located in Saxony develops and manufactures  electronic devices for all ranges of high-frequency engineering and radio frequency transmission, sensor technology and  radio frequency identification working with Surface Acoustic Waves.
The competences of SAW COMPONENTS Dresden GmbH are:
Mass production  of SAW-filters and SAW-resonators on highest technical level.
Flexible and effective manufacturing of medium and small quantities.
Production of RF-ID-Tags.
Production of SAW-sensors.
Customer design and production of SAW-filters, SAW-resonators, SAW-RF-ID-Tags and SAW-sensors.
Wafer foundry service for SAW-process.
Process-technology-service for best precision and highest  cleanness.
Fast realization of customer requirements is the feature of SAW COMPONENTS Dresden GmbH.