queo GmbH
Medium-sized companies (<250 employees
·
Start - up
Logistics
·
Machinery and Equipment
·
Mobility
Communication
·
Consulting
·
Custom / Individual software
·
custom software development
·
portals and intranet solutions
·
Rail / Automotive
·
Software
·
Websites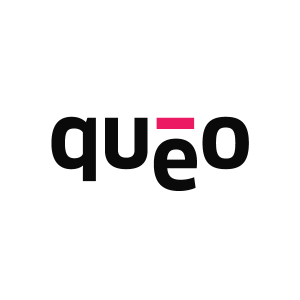 Tharandter Str. 13
01159 Dresden
Director / Technical Consulting Matthes Winkler
Matthes Winkler ist Mitglied der Geschäftsbereichsleitung und verantwortet die strategische und technische Beratung unserer Kund*innen.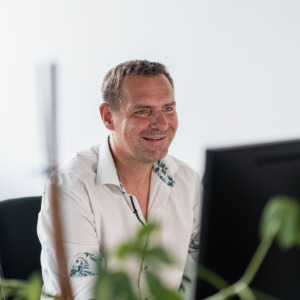 queo

(lat.) [kweo] "to be able to do something".

We are both, agency and service provider for software development. We take our clients' communication and processes to the next level: from status quo to status queo. By thinking communication and technology together, we develop interlocked and sustainable solutions.
We combine communication and technology.

We don't stand still - queo has over 20 years of experience in the field of communication and technology. At our locations in Dresden, Berlin, Munich as well as Solothurn (CH) and Cluj-Napoca (RO), more than 200 employees work on brand communication and campaigns, websites and portals as well as individual software solutions every day. We love clever solutions that last and don't need to be replaced tomorrow. #Sustainability

From status quo to status queo - at the same time, we have to keep moving. Those who stand still are left behind, because the world keeps turning and with it markets, people and society. Change is part of the essence of things and we have the ambition to grow together with our customers, to shape the future instead of running after it. We want to become better together and leave the world a little better every evening than we found it in the morning.

Our portfolio - 5 units and their teams represent queo's services in between communication and technology. These range from brand communications and campaigns, websites and portals to strategic consulting and extended realities.

Our Unit queo/software offers consulting and individual software solutions:
Business Analysis
Solution architecture
Software development
Application Management
Quality/Project Management

Whether an integration solution for the perfect data flow or a new product. We realize solutions where standard software offers none. Our team combines architecture, consulting & development. Thereby we take over all services in the life cycle of an application. Our sustainable and innovative software solutions support your business model and integrate seamlessly into the existing application landscape.

Thanks to an agile approach and corresponding flexibility in the implementation process, we keep your targets in focus, which means that the individual software solution is ready for use more quickly. With our service portfolio, we are committed to your success.

Reliable and certified partner - As an agency and service provider for web and software development, information security regularly accompanies us through our daily work with our customers. All processes and documentation that guarantee the secure flow of information between queo and its customers are combined in a comprehensive information security management system (ISMS) according to TISAX guidelines. In this way, all processes are monitored and all information that accumulates in a company is protected.
Our customers - It os them that our thoughts and actions revolve around, and it is for them that we are active worldwide. Here is a selection: