PR-Quadrat
Kleine Unternehmen (<50 Mitarbeiter:innen oder <10 Mio. Jahresumsatz)
Dienstleistungen
·
Elektronik
·
Ernährung
·
Handel und Verkauf
·
Infrastruktur
·
Life Science
·
Logistik
·
Maschinen & Anlagen
·
Mobilität
·
Textil
Coaching und Mentoring
·
Führung
·
Organisations- und Personalentwicklung
·
Unternehmensberatung
·
Unternehmenskommunikation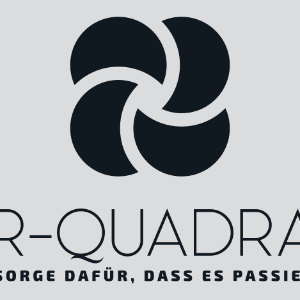 Pillnitzer Landstraße 25
01326 Dresden
Als Arbeits- & Organisationspsychologin coache, trainiere und berate ich Unternehmerinnen und Unternehmer, Führungskräfte und Teams - Im Coaching 1:1 und als Leiterin von Workshops und Trainings mit verschiedenen Schwerpunkten.
Ein wichtiger Schwerpunkt meiner Arbeit sind Boards für Unternehmerinnen und Unternehmer bzw. für Führungskräfte nach der Methodik von TAB The Alternative Board:
Die Mitglieder lernen voneinander im vertraulichen Austausch auf Augenhöhe in branchenübergreifenden Boards. Hier werden sie verstanden, wertgeschätzt, unterstützt und gut beraten. So gelingt die Lösung von Problemen und die strategische Weiterentwicklung des eigenen Unternehmens. Bei allem geht es darum, den Arbeitsplatz sowohl für den Unternehmer/die Unternehmerin als auch für alle Mitarbeitenden zu einem besseren Ort zu machen, damit die Menschen gesund bleiben und ihr volles Potential entfalten können.
Nehmen Sie Kontakt auf unter pietag@pr-quadrat.com oder für TAB Unternehmerboards unter apietag@thealternativeboard.biz
"It´s not lonely at the top if you help somebody else get there."