Ostsächsische Sparkasse Dresden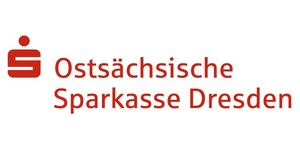 Güntzplatz 5
01305 Dresden
Kundenberater HighTech-Bereich
The Ostsächsische Sparkasse Dresden is the marked leading financial institution and competent partner for the medium-sized businesses in the economic area of Dresden. Our specialised advisory staff focuses on an individual and demand-oriented customer service. Our business activities comprise, e.g.:
Private and business account management:
payment transactions, Electronic Banking
Insurance and financial security:
insurance of persons and enterprises, company retirement arrangements
Financing:
improvement of liquidity, long-term investments, property, leasing
Asset management service:
financial investment; securities, stocks and bonds, unit-linked investment management
International business:
informations about investment conditions and subsidies, external account opening,
financing and handling of foreign payment transactions, procurement of
property, interpreter service, organisation of business excursions
S-works:
 innovative workshops and lectures for advanced training of entrepreneurs
Private Equity:
provision of venture capital, investments and mezzanine money by our subsidiary
SIB Innovations- und Beteiligungsgesellschaft mbH
Competent partner for HighTech companies Team HighTech:
special advisory group addressing young and growing, innovative companies in
technology sectors, development of optimised financing strategies,
network activities, access to local companies and institutions
Ostsächsische Sparkasse Dresden
– a partnership you can count on.