Novaled GmbH
Chemistry
·
OLED Display Technology
·
Organic Optoelectronics
Applications
·
Energy Systems
·
Micro- / Nanoelektronics
Applications
·
Chemistry
·
Electronic
·
Energy Systems
·
Materials
·
Micro- / Nanoelektronics
·
OLED Display Technology
·
Organic Optoelectronics
·
Rail / Automotive
·
Semiconductor Industry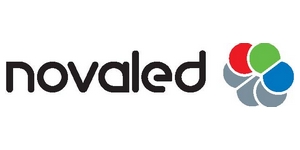 Elisabeth-Boer-Straße 9
01099 Dresden
WER WIR SIND

OLED-Materialien und Technologien der Spitzenklasse: Novaled, ein führender Anbieter im Bereich organische Leuchtdioden (OLED) ist Experte für hocheffiziente, langlebige OLEDs. Als Spezialchemikalien Unternehmen bieten wir Kunden umfassende Problemlösungen für Organische Elektronik durch Novaled Materialien und Technologien. Unsere Innovationsstärke und Expertise spiegelt sich in über 1300 erteilten bzw. angemeldeten Patenten.

Novaled hat langfristige Partnerschaften mit Marktführern im Bereich OLED aufgebaut.

Seit 2003 ist das Unternehmen aktiv, hat seinen Hauptsitz in Dresden und eine Außenstelle in Asien. Novaleds Hauptanteilseigner ist Samsung SDI.

Mehr Informationen gibt es hier: https://www.novaled.de

Folgt uns gern in Social Media!
Novaled GmbH is engaged in the research, development and commercialization of organic light-emitting diode (OLED) technologies. Novaled markets its advanced PIN OLED technology together with its proprietary materials to display makers and lighting companies.
With more than 150 granted patents and patent applications Novaled has a strong IP position. In operation since March 2003, the company has developed into a world-class technology provider and is the world leader in power efficiency. The company is a spin-off of the Institute of Applied Photo Physics (IAPP) at the Dresden University and of the Fraunhofer Society's Institute for Photonic Microsystems (IPMS). Investors are high profiled international venture capital companies.