GlobalFoundries Dresden
>50 million annual sales)
·
Large companies (>250 employees
Electronics
·
Infrastructure
·
Mobility
Chips
·
Full-service semiconductor foundry
·
Micro- / Nanoelektronics
·
Semiconductor Industry
BSI-DSZ-CC-S-0204-2021
·
IATF 16949
·
ISO 14001
·
ISO 27001
·
ISO 45001
·
ISO 50001
·
ISO 9001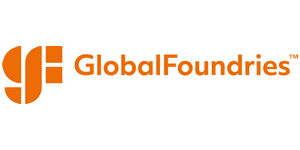 Wilschdorfer Landstr. 101
01109 Dresden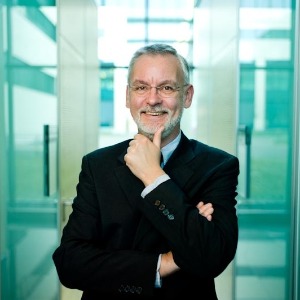 GlobalFoundries (GF) is a global semiconductor foundry company providing manufacturing and technology services to more than 200 global customers. GF operates manufacturing facilities in Germany, Singapore and the USA. These plants are supported by a worldwide network for research and development, design enablement and customer service in Europe, America and Asia.
GF Dresden (Fab 1) is one of the most productive and modern wafer fabs in the world, producing innovative semiconductor products for its customers in 22nm, 28nm, 40nm and 55nm technologies. With a clean room area of 52,000m², Fab 1is the largest and most modern semiconductor plant in Europe.
GF's expertise in semiconductor manufacturing and ongoing commitment to research and development has helped establish Saxony as the leading micro- and nanoelectronics center in Europe.
GF Offering
GF is one of the world's leading semiconductor manufacturers and the only one with a truly global footprint.
We are redefining innovation and semiconductor manufacturing by developing feature-rich process technology solutions that provide leadership performance in pervasive high growth markets.
As a steadfast partner, with a unique mix of design, development and fabrication services, GF works collaboratively alongside our customers to bring a broad range of innovative products to market. With a global customer base, a talented and diverse workforce and an at-scale manufacturing footprint spanning three continents, GF is delivering a new era of more.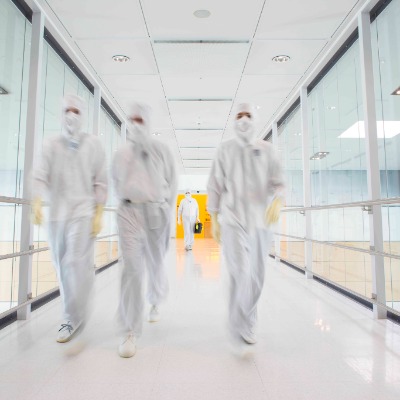 Fab 1 Clean Room Entrance