Fraunhofer-Institut für Integrierte Schaltungen IIS, Institutsteil Entwicklung Adaptiver Systeme EAS
Elektronik
·
Maschinen & Anlagen
·
Mobilität
Forschung & Entwicklung
·
Technologie
Aus- & Weiterbildung
·
Bahn- und Automobilindustrie
·
Digitale Transformation
·
Elektronik
·
Energiemanagement
·
Forschungszentrum
·
Funktionale Sicherheit
·
Funkvernetzte Automation
·
Halbleiterindustrie
·
Industrielle Datenanalyse
·
Institute
·
KI-Systeme
·
Kommunikation
·
Mikro- / Nanoelektronik
·
Mixed-Signal IC-Design
·
Smart Systems
·
System Packaging
·
Zuverlässigkeit von ICs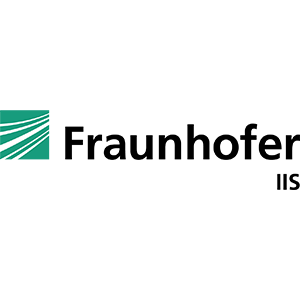 Münchner Straße 16
01187 Dresden
Prof. Dr. Peter Schneider
Das Fraunhofer-Institut für Integrierte Schaltungen IIS steht für internationale Spitzenforschung zu mikroelektronischen sowie informationstechnischen Systemlösungen und Dienstleistungen. Die Wissenschaftler am Institutsteil EAS in Dresden arbeiten dabei an Schlüsseltechnologien für zukunftsweisende adaptive Systeme, die Veränderungen in ihrer Umwelt oder in ihrer inneren Struktur selbständig erkennen, analysieren und bewerten können.

Hierfür entwickeln die Forscher unter anderem innovative Algorithmen und leistungsfähige Sensorkomponenten. Darüber hinaus liegt der Fokus des Institutsteils auf dem Entwurf zuverlässiger, robuster und sicherer elektronischer Systeme auf der Basis modernster Halbleitertechnologien. Weitere Schwerpunkte sind die automatische Analyse großer Datenmengen sowie die Entwicklung von Technologien für die vernetzte Automatisierung in Produktionsprozessen. Zukunftsthemen, denen sich das Fraunhofer IIS/EAS darüber hinaus besonders annimmt, sind Künstliche Intelligenz, IoT, Trusted Electronics oder Quantenkommunikation. Abgestimmt auf den aktuellen Bedarf und die künftigen Herausforderungen der Wirtschaft entstehen so adaptive und robuste technologische Lösungen vor allem in den Anwendungsfeldern Mobilität und Industrieautomatisierung.

The Fraunhofer Institute for Integrated Circuits IIS is a world leader in research on microelectronic and IT system solutions and services. Scientists at the institute's EAS division in Dresden are working on key technologies for cutting-edge adaptive systems that can independently detect, analyze and evaluate changes in their environment or in their internal structure.
To this end, the researchers are developing innovative algorithms and powerful sensor components. The division also focuses on designing safe, robust and reliable electronic systems based on state-of-the-art semiconductor technologies. Other key areas include the automatic analysis of large data volumes and the development of technologies for connected automation in production processes. Fraunhofer IIS/EAS also has a particular interest in the topics of artificial intelligence, IoT, trusted electronics and quantum communication with a view to developing adaptive and robust technological solutions that are tailored to the current needs and future challenges of the economy, especially for applications in mobility and industrial automation.
© Fraunhofer IIS/EAS, Foto: Baldauf&Baldauf Fotografie