Brenntag GmbH
Herstellung spezieller Mischungen / Prozesslösungen
·
Lösungen zur Behandlung von Abwässern
·
Production of special blends / process solutions
·
Single Sourcing Dienstleistungen (B-C Produkte) für die chemische Industrie
·
Single Sourcing Services (BC products) for the chemical industry
·
Solutions for the treatment of waste water
·
Temperature controlled storage 17 to 24 ° C
·
Temperaturgeführte Lagerung zwischen 17 und 24 °C
·
Transport & Lagerdienstleistungen für Prozesschemikalien der Halbleiterindustrie und PV- Industrie
·
Transportation & warehousing services for process chemicals for the semiconductor industry and PV in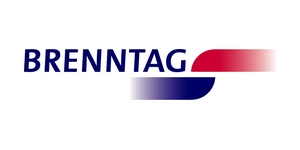 Boschstraße 3
08371 Glauchau
Brenntag GmbH is the German national corporation of Brenntag, the global market leader in full-line chemical distribution.
Linking chemical manufacturers and chemical users, Brenntag provides business-to-business distribution solutions for industrial and specialty chemicals globally. With over 10,000 products and a vast supplier base, Brenntag offers one-stop shop solutions to about 160,000 customers. The value-added services include just-in-time delivery, product mixing, formulation, repackaging, inventory management, drum return handling as well as technical services.
Headquartered in Mülheim an der Ruhr, Germany, Brenntag operates a global network with more than 400 locations in nearly 70 countries.
Brenntag purchases and stores large-scale quantities of industrial and specialty chemicals from various suppliers, repackages them into smaller quantities and provides a full-line of chemicals in less-than-truckload quantities. With value-added services such as just-in-time delivery, product mixing, formulation, repackaging, inventory management, drum return handling as well as technical services, Brenntag aims to be the partner of choice for our customers and suppliers.
We set standards in terms of safety, risk management and environmental protection. We are committed to the "Responsible Care" environmental program of the chemical industry.
To our customers cooperating with Brenntag means higher grades of safety, competence, responsibility, transparency and competitiveness.
Brenntag GmbH is engaged in three lines of business:
Industrial Chemicals
Specialty Chemicals
Strategic Business Units
In addition, we provide the following services:
Water Treatment
Warehousing/Contract Filling
Blends
Single Sourcing

Supply Chain

We are at the Interface

Our customers are the major chemical producers on the one hand, and the processing industry on the other hand. The chemical producers entrust the distribution of their products to us. Thus, they are able to save the costs involved in running an in-house distribution organisation. Moreover, our distribution centers are able to store and distribute large quantities of liquid and solid materials to suit the requirements of the market.
Hence, manufacturers can avoid high investments involved in the environmentally compatible handling and transportation of dangerous materials.
The processing industry expects us to provide for a smooth supply of industrial and speciality chemicals of any kind. Reliability, just-in-time delivery and safety are of critical importance.
Equally, our customers appreciate qualified and application-oriented consulting services. This means to us not only to handle chemicals in an efficient and creative manner, but also to treat information received the same way as a "raw material". To this extent, we are in permanent contact with our customers, keep track of publications, identify market trends and maintain a formal and informal exchange of knowledge and know-how.