AIR LIQUIDE Electronics GmbH
Mittlere Unternehmen (<250 Mitarbeiter:innen oder <50 Mio. Jahresumsatz)
Infrastruktur
·
Maschinen & Anlagen
Industrial Application & Industrie 4.0
Chemiesysteme
·
Electronics Specialty Gases (ESG)
·
Equipment
·
Erneuerbare Energien
·
Facilities
·
Gas Farms / Bulk Gas Tanks Systems
·
Gasmischsysteme
·
Gasversorgungssysteme
·
Halbleiterindustrie
·
Mikro- / Nanoelektronik
·
Onsite Gas Generation (Air Separation Units)
·
SCADA
·
Tankanlieferung
·
Toatal Gas and Chemical Management (TGCM)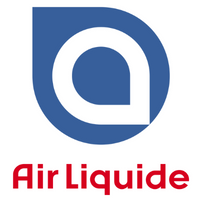 Bergener Ring 15
01458 Ottendorf-Okrilla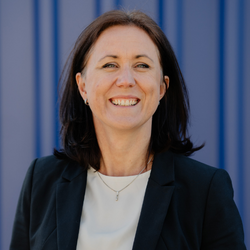 Die Air Liquide Electronics GmbH ist ein Tochterunternehmen der Air Liquide Deutschland GmbH und hat ihre Unternehmenszentrale in Ottendorf-Okrilla bei Dresden, Sachsen. Das Unternehmen ist ein Spezialist für die Produktion und Lieferung von Luft- und Bulkgasen sowie Spezialgasen für die Halbleiterindustrie und von Equipment für Gas- und
Chemieversorgungssysteme für die Halbleiter- sowie Photovoltaikindustrie in Deutschland, Österreich und der Schweiz. Air Liquide Electronics ist sowohl bei Weltkonzernen als auch bei mittleren und kleineren Unternehmen sowie Forschungseinrichtungen tätig. Aktuelle Aktivitäten sind auf die Entwicklung und Lieferung von neuartigen flüssigen Spezialgasen (Precursors) sowie von Wasserstofferzeugungsanlagen und Infrastruktursystemen gerichtet. Air Liquide Electronics ist Gründungsmitglied des Hightech-Netzwerks Silicon Saxony e. V.
Geschäftsbereiche
Luftzerlegung: Trennung von Luftgasen direkt vor Ort
Spezialgase, Halbleiterindustrie: Reinstgase und Gasgemische für die Semiconductor-Industrie
Precurser & High-End-Chemikalien: Individuelle Halbleiter-Prozesschemikalien
Services & Analyse: Betreuung Rund um die Uhr
Equipment & Installation: Entwicklung, Bau und Betrieb von Gaserzeugungsanlagen
Zwischenlagerung von Gasen: Gefahrgutlagerung mit 24/7-Überwachung
Zertifizierungen
ISO 9001 – Qualitätsmanagementsystem
ISO 14001 – Umweltmanagementsystem
ISO 45001 – Arbeitsschutzmanagementsystem
ISO 50001 – Energiemanagementsystem
Air Liquide tank farm for semiconductor fab
 Air Liquide is the worldwide market leader for industrial and medical gases. The business activities of the german subsidiary Air Liquide Electronics GmbH are focussed on the field of semiconductor and photovoltaic industry. The following products and services will be offered to semiconductor chip and solar panel manufacturers:
Delivering of high purity bulk gases (N2, H2, O2, He, Ar).
Delivering of electronic specialty gases (ESG´s) and gas mixtures for the different technological steps of the chip manufacturing process.
Developing, assembling and delivering of special equipment for the supply of high purity gases and chemicals, for example tank farms with air separation and tanks systems, ESG and chemical supply cabinets, high purity piping systems.
Operating and maintaining of installed gas and chemical supply systems by specialized operating teams (TGCM – Total Gas-/Chemical Management) at the custumer site directly.
Air Liquide Electronics GmbH has extensive activities both at major manufactures (Globalfoundries, Infineon, Bosch, QCells) and at medium-sized and smaller enterprises (XFAB, Calyxo) as well as research institutes (for example IHP Frankfurt/Oder). New operations of Air Liquide Electronics are focussed currently on the development and delivering of novel liquid ESG´s (precursors) and abatement systems for PFC destruction.