Actemium Controlmatic Mitte GmbH
MES
·
process and plant automation
Biotechnology
·
Communication
·
Computers
·
Environmental Technoloy
·
Medical Technology / Pharma
·
MES
·
photovoltaics
·
process and plant automation
·
Project
·
Rail / Automotive
·
Semiconductor Industry
·
Software
DIN EN ISO 14001:2015
·
DIN EN ISO 9001:2015
·
DIN ISO 45001:2018
·
SCC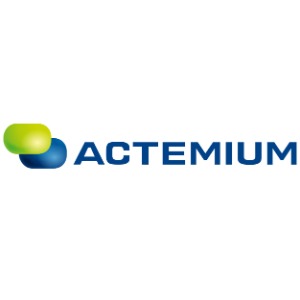 Colmarer Straße 11
60528 Frankfurt am Main
Strategic Business Development Manager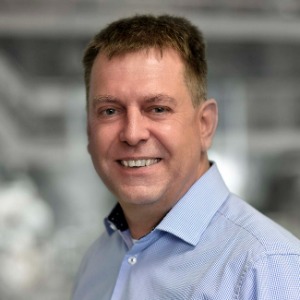 Actemium ist die auf die Industrie ausgerichtete Marke von VINCI Energies. Mit 300 Business Units, rund 19.000 Mitarbeitern in 35 Ländern auf vier Kontinenten und einem Umsatz von über 2 Milliarden Euro positioniert sich Actemium als führende Marke für Lösungen und Services mit Schwerpunkt Industrie.
Actemium Controlmatic GmbH ist einer der marktführenden Dienstleister für Elektro- und Automatisierungstechnik in Deutschland und Teil des internationalen Actemium-Netzwerks. Mit mehr als 700 Ingenieure, Techniker und Facharbeiter bietet das Unternehmen Lösungen für die Halbleiterindustrie, die Chemie- und Pharmaindustrie sowie die Kraftwerkstechnik.
Lokal präsent – global verbunden, das ist die strategische Ausrichtung von Actemium.

Wir liefern für unsere Kunden die innovativsten Lösungen im Bereich der Elektro-, Automatisierungs- und IT-Technik. Basierend auf dem starken Netzwerk unserer Business Units und höchster branchenspezifischer Kompetenz erfüllen wir Kundenbedürfnisse nachhaltig und sind somit wirtschaftlich erfolgreich.
Unsere Teams decken den kompletten Lebenszyklus von Anlagen und Systemen ab, von der Entwicklung über die Realisierung bis hin zu Wartung und Instandhaltung.
Actemium is the industry-oriented brand of VINCI Energies. With 19,000 employees and 300 business units in 35 countries on four continents and sales in excess of 2 billion euros, Actemium has positioned itself as a leading brand for solutions and services with a focus on industry.
Actemium Controlmatic GmbH is a leading provider of electrical engineering and automation technology services in Germany and part of the international Actemium network. With over 700 engineers, technicians and skilled workers, the company offers solutions for the semiconductor industry, the chemicals and life sciences industries and power plant engineering.
Locally present – globally connected, this is Actemium's strategic orientation.
We deliver today's most innovative solutions in the fields of electrical engineering, automation and IT technology. Based on our strong network of business units and the highest degree of sector-specific expertise, we meet our customers' requirements in a sustainable manner and are therefore economically successful.
Our teams cover the entire life cycle of facilities and systems, from engineering and implementation to maintenance and servicing.