4source electronics Aktiengesellschaft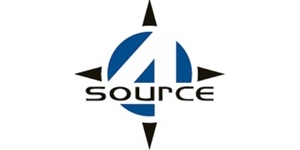 Glacisstr. 2-4
01099 Dresden
Worldwide procurement and distribution of electronic components
"Know-how – know-where!"
4Source electronics AG procures any type of electronic components from all over the world since 1999:
• active, passive, electro-mechanical and optoelectronic components,
• independent from quantity and manufacturer,
• immediately or on call.
Since we are an independent distributor we are able to develop new supply sources for you from all over the world. Give us a try, we will reply to your precise enquiry – even for allocated or discontinued components – quickly and reliably.
The 4Source-guarantee: all research and information services are free of charge for you in any case.
If time is of the essence: solutions for acute procurement problems
Component search in no time at all!
If important components are currently unavailable through normal distribution channels or if components are allocated or discontinued, then 4Source is able to make use of its international contacts.
We scan the world market systematically, locate required components and leave nothing to chance:
• special worldwide research,
• current price comparisons,
• efficient communication,
• fast at submitting quotes,
• logistics from one source.
We also have our own well stocked central warehouse.
Strategic procurement guarantees your long term component needs
Develop new supply sources!
If you have already covered your bases regarding know-how and know-where, then a free distributor like 4Source might be able to find you more efficient and cheaper alternatives in comparison to traditional procurement channels.
Talk to us about your mid-term and long-term component needs, your wishes about on call delivery or external stock keeping. We carry out on your behalf, as per defined quality, time and cost aspects:
• cover your yearly / project requirements,
• stock keeping on your behalf,
• delivery on call,
• availability protection – Last-Time-Buy.
We are able to develop new supply sources for you from all over the world.
Lighten your load: Evaluate and capitalize surplus materials
Make space, optimize costs!
Do you also have dead capital hidden in your warehouse? We are happy to help you evaluate your surplus material adequately and to turn it into money in the most efficient way. This offers a range of advantages for your company:
• reduction of committed capital,
• transparency and cost control,
• increase of warehouse capacity.
The options include traditional distribution on your behalf (the goods remain with you), a consignment agreement (goods are stored with us) as well as 4Source purchasing your surplus materials.
Precise procurement solutions with the decisive "little bit extra"
Great all-round service!
4Source prides itself by always offering the decisive "little bit extra". Therefore, your business is able to benefit from a range of supplementary services on your request, which complement our procurement success and turn the delivery into a complete success:
• soldering and functionality tests, programming,
• socket solutions (e.g. SMD on DIP),
• repackaging (Tape & Reel, Tray, Tube),
• component drying and drypack,
• search for alternative components (Cross References),
• free-of-charge information and data sheet service.
Most of these services are carried out by us, some are taken care of with the assistance of qualified external partner companies.
We are an ISO 9001:2008, EN/AS 9120:2010 and ISO 14001:2009 certified company.