znt Zentren für Neue Technologien GmbH
Große Unternehmen (>250 Mitarbeiter:innen oder >50 Mio. Jahresumsatz)
Produktion
·
Software
·
Technologie
3rd party applications)
·
Andere
·
Applikationen
·
Automation
·
Automatisierung
·
Automotive
·
Bahn- und Automobilindustrie
·
Beratung
·
CIM
·
Datenbanken
·
EES
·
Elektronik
·
Entwicklung
·
Equipment
·
Equipment Driver
·
Erneuerbare Energien
·
ERP
·
Fab
·
Feinplanung/ Leitstand
·
Halbleiter
·
Halbleiterindustrie
·
Hardware
·
Industrie 4.0
·
Integration (Equipment
·
Interface
·
IT
·
IT-Automatisierung
·
IT-Systemlösungen
·
Java
·
Medizintechnik / Pharma
·
MES
·
MES-System
·
Photovoltaik
·
Produktion
·
Prozessintegration
·
Schnittstelle
·
Semi
·
Semiconductor
·
Shop Floor Integration
·
Software
·
Solar
·
SPC/APC
·
Systemintegration
·
Tibco
·
znt
·
znt-Richter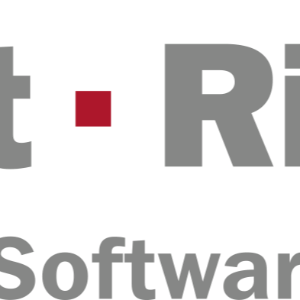 Lena-Christ-Str. 2
82031 Grünwald
Die znt-Richter Gruppe unterstützt mit kundenspezifischen IT-Lösungen Unternehmen weltweit bei ihrer digitalen Transformation. Aufgrund unserer Kompetenz bei der Systemanbindung und Lösungsintegration in verschiedenen Branchen sind wir heute langjähriger Digitalisierungspartner vieler namhafter und marktführender Unternehmen.
Mit unseren Smart Manufacturing, Smart Factory oder Closed Loop Manufacturing Lösungen digitalisieren, optimieren und automatisieren wir erfolgreich IT-Prozesse - in time | in budget | in quality.
znt-Richter zählt seit über 30 Jahren zu den Pionieren im Bereich Manufacturing IT Lösungen für die Halbleiterfertigung. Unsere Spezialisten im Bereich MES und Equipment Automation sind mit über tausend Mannjahren an Erfahrung branchenweit anerkannt. Wir haben für Kunden weltweit über 600 Maschinentypen integriert und über 20.000 Maschinen im Rahmen einer Smart Factory angebunden. Dabei haben wir sämtliche Level der Automatisierung - von reiner Data Collection bis hin zur Lights-Out Factory - sowie diverse Automatisierungsszenarien unterstützt. In Initiativen wie Industrie 4.0 ist unser Fachwissen über Manufacturing IT und Equipment Integration in die Umsetzung von Industriestandards eingeflossen.

About us:

znt Richter is an information technology service and solution provider with worldwide activities, offering solutions specifically for semiconductor, medical device, automotive, solar and process industries.
Our departments are located in Munich (Headquarter), Burghausen, Villach(A), Freiberg/Dresden, Singapore and Malaysia. Since our foundation in 1985 quality and innovation has been our focus. With more than 140 employees we offer comprehensive consulting know-how and lead our customers to the top.
Our most important goal: "Continuous Quality & Innovation".

For 25 years now, we have been successfully implementing innovative and technologically advanced solutions based on consistent orientation on the international market. These solutions are an essence of our experience from worldwide projects, development and research, and above all, knowledge toward the needs of our customers.
Constantly networking, our international teams implement "best of breed" solutions, based on our own products and complemented with partner products, to meet the high requirements of the industries quickly, flexibly and efficiently.

You will find znt-Richter in Munich (head office), Burghausen, Freiberg / Dresden, Villach (A), Singapore and Penang (Malaysia).
With more than 140 employees, we offer a well-founded, comprehensive
Know-how and contribute significantly to the success of our customers.
Especially in the semiconductor-specific IT environment, we have extensive experience that covers all areas from SECS standards at the process level to the implementation of MES solutions.

Our customers appreciate and selected ZNT solutions mostly because of following key benefits:
Reliability at delivery and prices
Service-oriented product and project management
Best of breed products and integrated technologies
Always available 7×24 h support
Reliable business partner with the best references
Products & Solutions:
The products of ZNT and its partners, which have proven themselves over many years in worldwide projects, are the reliable basis for optimal production solutions.
ZNT Automation components
– PAC (Process Automation Controller) for Equipment Integration
– zSECS & zEDA Driver for Equipment Interface
– zEDA Interface-A Interface, Equipment Data-Acquisition
– zSPC Statistical Process Control
– zfactoryConnect SAP PI Adapter for TIBCO Rendezvous Messagebus
Partner Products
– Camstar Semiconductor Suite (MES All-In-One-Solution)
– MESplus by Miracom (MES Solution)
– Siemens Camstar Scheduling (APS, Advanced Planning & Scheduling)
– Data Analytics Tools by Siemens (Cloud based & On Premise)
Efficient solutions for the semiconductor industry