TU Dresden, Dresden Integrated Center for Applied Physics and Photonic Materials (IAPP)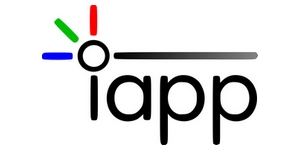 Mommsenstr. 13
01069 Dresden
About the Institute:
Our topic is the physics of organic thin films. We use them in novel electronic devices, such as organic light emitting diodes (OLED), organic solar cells and memory devices based on organic materials. For making devices with high efficiency, we employ knowledge on molecular doping which has been developed at IAPP within the last few years.
Such doping is the base of the most efficient OLEDs world-wide, and it has further led to the foundation of our spin-off company Novaled, today a world market leader in the field of OLED technology. Currently, we are working in  the development of high efficiency OLEDs for RGB display applications, as well as for a new generation of white lighting sources.
Besides this, strong efforts are put to the development of organic solar cells, an alternative to conventional thin film solar cells. New device structures as well as new materials allow for a significant increase in power conversion efficiency.
In parallel to these device-oriented topics we put also strong efforts to the basic understanding of charge and exciton transport in organic materials, as well as on topics like organic-inorganic epitaxy, mixed organic-inorganic systems and ultra fast laser spectroscopy.
The aim of our optical spectroscopy is to understand the microscopic nature of the excited states, the relaxation and energy transfer processes after photon absorption and the interaction of excitons with the strongly enhanced electromagnetic field inside microcavities.
1 inch² demonstrator of a green OLED