SONOSYS Ultraschallsysteme GmbH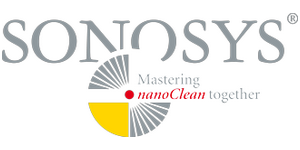 Daimlerstraße 6
75305 Neuenbürg
Geschäftsführer / Managing Director
SONOSYS® ist spezialisiert auf die Entwicklung, Herstellung und den Vertrieb hochentwickelter Ultraschall-/Megaschallsysteme für Single-Wafer- und Batch-Prozesse im Frequenzbereich von 400 kHz bis 9 MHz.
SONOSYS® Ultraschall-/Megaschallsysteme ermöglichen die hocheffiziente Abreinigung von Partikeln bis in den Nanometerbereich von Substraten mit empfindlichen Oberflächen, wie z.B. Wafern, Masken oder Mikrosystemen.

Unsere Hauptmärkte:
o Halbleiterindustrie
o Mikro-/Nanotechnologie
o MEMS
o Photovoltaik
o Optische Industrie
o Lebensmittelindustrie
o Sonochemie
o Forschungsinstitute

Unsere Hauptanwendungen:
o Partikel-Entfernung
o SC1-Reinigung
o Resist-Entfernung
o Nassätzen
o Post-CMP-Reinigung
o Akustisch-chemische Anreicherung

SONOSYS®-Systeme:
o Megasonic Transducerplatten
o Tauchschwinger
o Face-to-Face-Transducer
o Megasonic Single-/Dual-/Triple-Düsen
o Schlitzdüsen
o Megasonic Generatoren
o Zerstäuber


4" Megasonic Submersible Transducer made of stainless steel with 500 W Generator
Submersible Transducers, 400 kHz to 2 MHz
Retrofit flexibly and cost-effectively with Submersible Transducers 400 kHz + 600 kHz / 1 MHz + 2 MHz
The submersible transducers are encapsulated transducers made of stainless steel or plastics (e.g.: PVDF or PFA) to be positioned at the bottom or at the side wall of an existing tank. Besides the standard systems for 4″, 6″ and 8″ substrates, custom specific solutions are offered.
This flexible configuration allows a convenient retrofit with a Megasonic system in an existing tank. The submersible transduceres are available with the frequencies of 400 kHz / 600 kHz / 1 MHz / 2 MHz. The extremely uniform energy transmission ensures a hitherto-unachieved cleaning performance, while at the same time providing the best protection of the micro- and nano-structures. All over the world, SONOSYS® stands for unique and future-proof solutions. Unique in the world: our transducer systems, with patent-pending piezo-ceramics, achieve a 40% higher sound pressure or an up to 30% higher efficiency compared to a traditional system.
Application:
Cleaning of substrates, semiconductor wafers, photo-masks, micro parts and micro systems (MEMS) up to 200 mm. Photoresist removal within the LIGA – technology, as well as etching processes.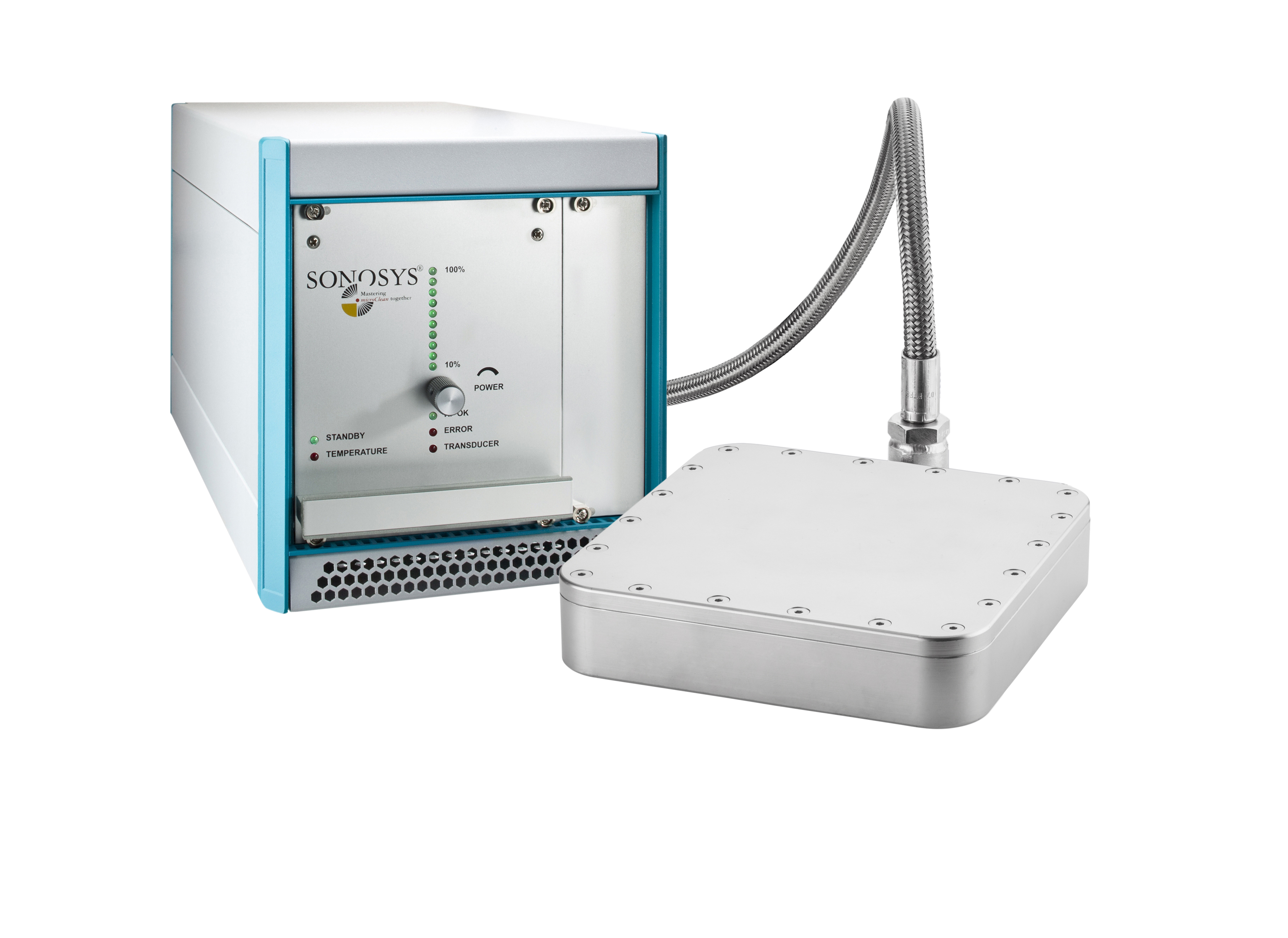 Submersible Transducer System , 4 inch, stainless steel