Landeshauptstadt Dresden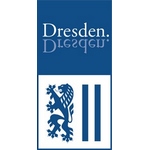 Ammonstraße 74
01067 Dresden
About Dresden:
An excellent, application-oriented research infrastructure has developed at the microelectronics site of Dresden. Above all, the cooperation between universities, research facilities and business organizations is yielding results pointing the way into the future.
The Department of Economic Development of the State Capital of Dresden accompanies and supports the successful formation of clusters in the microelectronics/IT industry with a series of activities. For instance, business enterprises who invest in Dresden receive industrial property quickly and unbureaucratically with corresponding infrastructure development for a successful settlement, but also for expansion or relocation projects. Businesses just starting out find optimal launching conditions at the TechnologyCenter Dresden with tailor-made offices and laboratories as well as business relevant services. The northern part of Dresden is an extremely attractive location for many businesses, after all, this is where the crème de la crème of the industry is found.
With the establishment of a branch office of the TechnologyCenter as well as the Technopark North, the Department of Economic Development has responded to these concerns.
One of the main responsibilities of economic development includes he coordination and acceleration of approval processes. As a central contract within the city administration, the staff of the economic development office establish contacts to competent authorities, assure smooth approval management and quick progress in all processes. At the same time, they provide their in the search for qualified personnel.