HEIMANN Sensor GmbH
Contactless Temperature Measurement
·
Gas Detection
·
Infrared Sensors
·
MEMS
Applications
·
Micro- / Nanoelektronics
Applications
·
Chips
·
Contactless Temperature Measurement
·
Displays; MEMS/MOMS
·
Electronic
·
Gas Detection
·
Infrared Sensors
·
MEMS
·
Micro- / Nanoelektronics
·
Semiconductor Industry
·
Sensors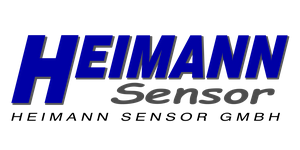 Maria-Reiche-Str. 1
01109 Dresden
Dipl.-Ing. Frank Herrmann
Die Heimann Sensor GmbH ist ein etablierter Hersteller von Infrarot-Thermopiles, Thermopile-Modulen (einschließlich fortschrittlicher Signalverarbeitung) und Thermopile-Arrays höchster Qualität für die Temperaturfernmessung und Gasdetektion. Mit hoher Innovationskraft ist Heimann Sensor Weltmarktführer für Infrarot-Bildgebung mit geringer Pixelzahl. Unsere Thermopile-Arrays halten auch den Weltrekord für das Thermopile-Array mit der höchsten räumlichen Auflösung mit 120x84 Pixeln. Unser Produktportfolio umfasst neben Thermosäulen auch pyroelektrische Sensoren, Infrarotlichtquellen und Vakuumsensoren.

Heimann Sensor stellt jedes Jahr mehr als 15 Millionen Sensoren her, Tendenz steigend. Unser Hauptproduktionsstandort Heimann Sensor Packaging Sdn. Bhd hat seinen Sitz in Senai, Malaysia.


Wir sind ein nach DIN EN ISO 9001 zertifiziertes Unternehmen. Neben der Produktion und dem Vertrieb unserer Produkte legen wir großen Wert auf die Forschung und Entwicklung neuer, noch besserer, kleinerer und schnellerer Infrarot-Thermopile-Produkte und Geräte zur Gaskonzentrationsmessung.




Products and Services:

Heimann Sensor is a technology orientated company continuing the Heimann innovative technology tradition in the development and manufacture of the most advanced infrared sensors for 
remote temperature measurement and
NDIR gas analysis.
The key personnel typically have ten plus years experience in the field of infrared sensor development and manufacturing. Our sensor production uses CMOS processes and micromechanical technologies to manufacture the worlds smallest and fasted thermopile sensor chips.
Heimann Sensor is offering standard sensor products running in high volumes as well as customized sensor modules including signal conditioning and optical components.
Today Heimann Sensor products are used in 
medical (e.g. ear thermometer, body temperature, anesthetic gases, breathing),
household (e.g. cooking, microwave, toaster, hairdryer, climate control, CO2),
automotive (e.g. temperature, climate control, position) and 
industrial (pyrometer, infrared cameras, gas concentration) markets.