DMOS GmbH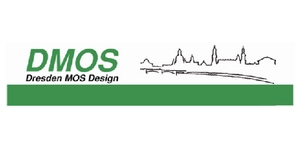 Bergstraße 4
01069 Dresden
DMOS GmbH is a development center for Mixed-Signal-Circuits in High-Voltage-Applications, which can be used in automotive industries as well as in building and industry automations.
The circuits contain analogue and digital parts. They can be supplied directly with voltages up to 80V.
Focus areas are Bus Transceivers (FlexRay, CAN, LIN, SENT, KNX/ EIB, IO-LINK), System Basic ICs, Control Circuits for DC and BLDC motors as well as ICs for sensor applications and photo voltaic module electronic.
Our products, which fulfill the increasing requirements of safety and functionality, are characterized by high electro-magnetic tolerances and increasing miniaturization.
2005 DMOS was certified according to ISO/TS16949 for the first time.
Since 2008 DMOS has its own Development- and Office building nearby Main-Station of Dresden with excellent conditions for our engineers and customers.
2012 the company celebrated its 10th anniversary. Partner and main customer is ELMOS AG in Dortmund, a leading supplier of ASIC and ASSP system-solutions for automotive applications.
Our engineers offer longtime experience in definition and implementation of integrated circuits as well as application support in electronic systems.
This potential allows us to provide customized solution for a wide area of application requirements.