amcoss GmbH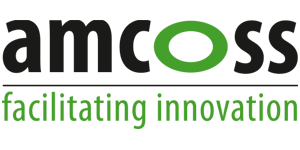 Leusbündtweg 49 a
6800 Feldkirch
amcoss amc 2000 automatic single wafer processing equipment (source: amcoss GmbH)
Automatic and semi-automatic wafer processing equipment
amcoss GmbH is an innovative high-tech company operating in the semiconductor and microsystems technology industry. The company is located in the most-western part of Austria in an industrial region characterized by modern medium-sized companies.
Over the years amcoss has aquired enormous expert knowledge in the field of wafer and substrate coating. The company develops and constructs platform-based, modular single wafer processing equipment for coating, developing, cleaning, lift-off, vapor priming, cooling and heating of wafers and other substrates (amc series in various versions – amc 1000, amc 2000, amc 2500). On all our machines special applications can be realized.
Our amcoss pilot software ensures precise controlling of all processes and is fully compatible with Semi-standard E95-1101.
Besides, amcoss also produces compact, semi-automatic single wafer processing devices which are perfectly adapted to the requirements of single- and small batch series production. The control unit, consisting of the control system with the ams pilot software, may be flexibly combined according to customer needs and specific process requirements, with one or more selected processing units.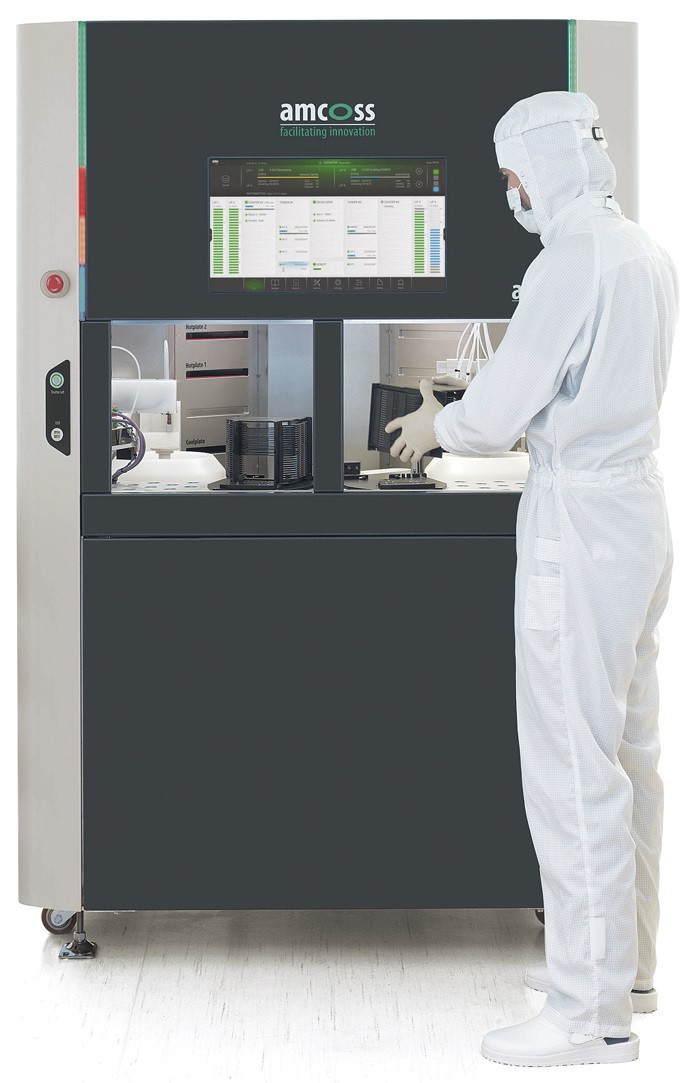 amcoss heat exchangers and chillers (source: amcoss GmbH)
Heat exchangers and chillers for process tempering
In the field of process-temperature control, especially in semiconductor or microchip production, amcoss is modifiying qualified temperature control units (heat exchangers and chillers), by means of our own developments as well as installations and retrofittings (e.g. installation of controllers, resistors or interfaces). We prepare and fit them according to our customers´ demands. Thanks to compatible, proprietary interfaces, which we at amcoss configure and install (replacing standard interfaces) our devices are immediately ready for "Plug-and-Play" operation at our customer´s equipment. This means our customers will receive personalized devices adjusted to their own process requirements.
amcoss temperature control units replace conventional, expensive, or even no longer available heat exchangers and chillers as e.g. AMAT 0 & 1, Neslab Steelhead and Endura, LAM TCU, Beta Tech, as well as HX150/HX300 and other.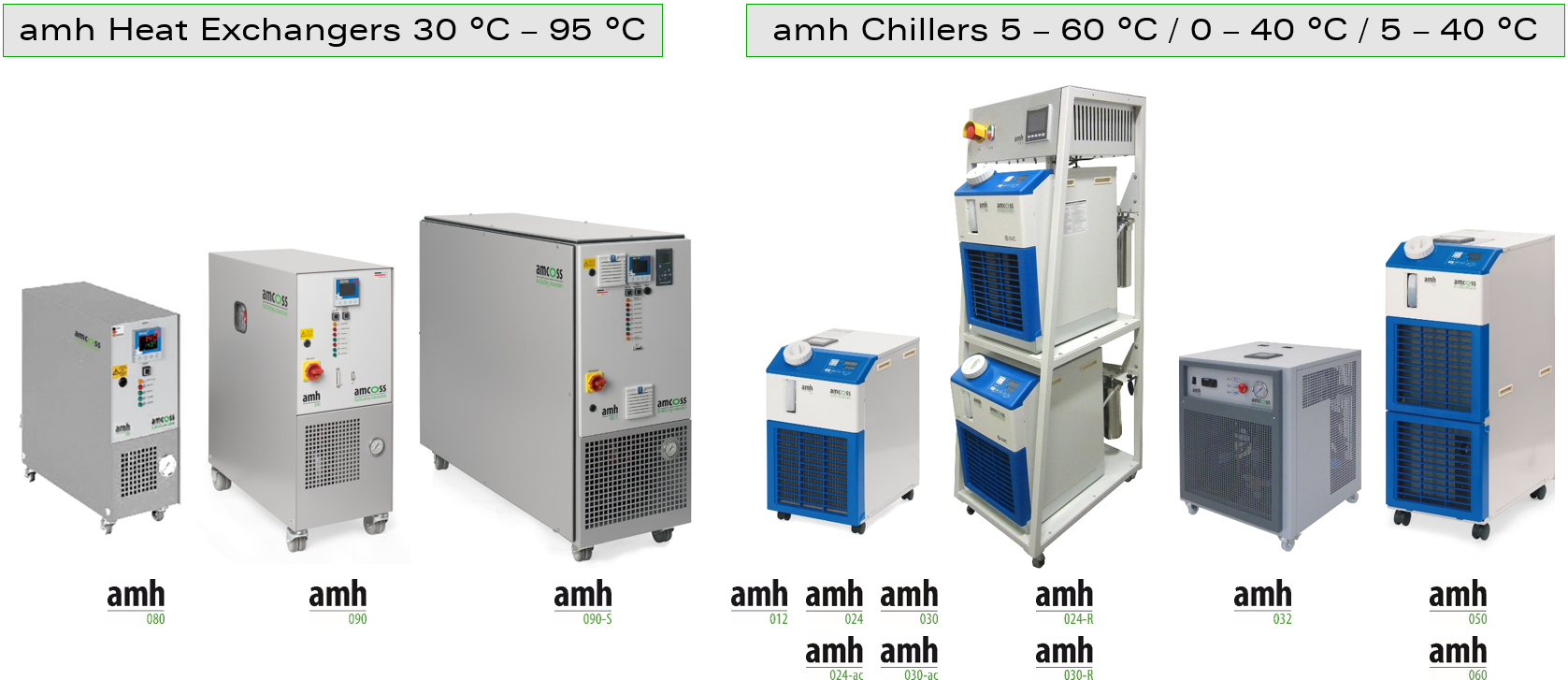 amcoss engineering and refubishment services (source: amcoss GmbH)
Engineering and refurbishment services for special components
amcoss also offers engineering competence and a wide range of repair services, including refurbishment of special coatings, for optical and mechatronic components of Photolithography, Rapid Thermal Processing, Coating, CVD, EPI, Metrology, and Plasma processes in our inhouse laboratory. Well-known production companies are among our customers.