Toppan Photomasks Germany GmbH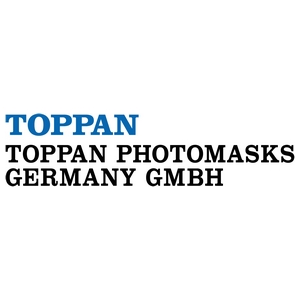 Rähnitzer Allee 9
01109 Dresden
Toppan Photomask Co., Ltd., der einzige Photomaskenhersteller mit Produktionsstandorten in den USA, Europa, Japan und Asien, wird zusammen mit der Beteiligung der Integral Corporation, unserem Investment Partner, weiteres Wachstum vorantreiben, die Wettbewerbsfähigkeit steigern und die Halbleiterindustrie als den weltweiten Leader im Photomaskenmarkt unterstützen.
Unser Dresdner Werk, die Toppan Photomasks Germany GmbH, basiert auf einem der erfolgreichsten und beständigsten Joint Ventures in der Geschichte der Halbleiterindustrie. Seit 2002 hat sich das Advanced Mask Technology Center (AMTC GmbH & Co. KG) gemeinsam mit unserem Partner GlobalFoundries über mehrere Technologiegenerationen stark weiterentwickelt. Im Einklang mit unserer europäischen Fertigungsphilosophie "One Site - 2 locations" ist unser Schwesterwerk Toppan Photomasks France SAS in Corbeil-Essonnes, nahe Paris in Frankreich, ein weiterer Schlüssel zu unserem Erfolg, indem es eine große Anzahl von Standard-Photomasken herstellt.
Angefangen bei 90 nm haben wir in Dresden im Laufe der Jahre Technologien für die 45-nm-, 32/28-nm-, 22/20-nm- und 14-nm-Technologiezyklen entwickelt. Heute ist unser Unternehmen das größte und fortschrittlichste Maskenwerk Europas und zählt zu den Weltmarkführern. Wir sind auch der weltweit größte kommerzielle EUV-Photomaskenlieferant.



Unser Kundenstamm erstreckt sich weit über Europa hinaus; wir beliefern alle wichtigen Halbleitermärkte weltweit mit fortschrittlichen Photomasken, liefern Produkte an über 40 Standorte außerhalb Deutschlands.

Das macht uns zum Marktführer auf dem europäischen Photomasken-Markt, der erfolgreich Spitzentechnologie, nahtlose Integration in das globale Photomaskennetzwerk von Toppan und ein uneingeschränktes Engagement für Qualität und Kundenservice kombiniert.
Unser Erfolg basiert auf der kontinuierlichen Arbeit, das Vertrauen unserer Kunden und Partner zu gewinnen und zu erhalten, indem wir ihnen mit Zuverlässigkeit und hoher Qualität das gesamte Spektrum an Maskenprodukten und -dienstleistungen bieten – sowie es kein anderer Hersteller kann.
Aber was am meisten zählt, ist unser starkes internationales Team in Europa, das sich mit Kraft, Hingabe, Engagement und Loyalität für den Erfolg unseres Unternehmens einsetzt.

What we do
Toppan Photomasks is the first microimaging company to successfully unite leading-edge technology, seamless global deployment and a total commitment to customer service.
Traditionally, photomask manufacturers have followed one of two paths: Concentrating on the development of new technology at the expense of efficiently deploying that technology and servicing customers. Or, aiming for improved distribution and customer service of lower-level technology while being content to play catch-up on technology.
Toppan Photomasks has built its leading position in the photomask industry based on a belief that excelling at development and deployment is not only possible – it's a better way of doing business. For more than one decade, we've focused our resources on building a strategically located worldwide network of full-service manufacturing sites. The result has been new efficiencies across all levels of photomask production, while simultaneously allowing an unparalleled level of customer service at the local level.
It's this unique combination that has made Toppan Photomasks the world's leading supplier of photomasks to the semiconductor and microelectronics industries.