Polyteknik AS
Kleine Unternehmen (<50 Mitarbeiter:innen oder <10 Mio. Jahresumsatz)
Bahn- und Automobilindustrie
·
Elektronik
·
Equipment
·
Erneuerbare Energien
·
Halbleiterindustrie
·
Kommunikation
·
Luft- und Raumfahrt
·
Mikro- / Nanoelektronik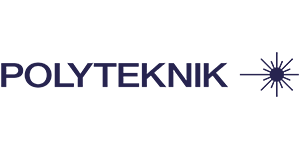 Moellegade 21
9750 Oestervraa
International Sales Manager
Polyteknik AS is a PVD equipment manufacturer with an innovative and best service approach. With more than 25 years in business, a global reference list, and an excellent platform of technology, Polyteknik AS has turned to be an appreciated partner in the thin film industry.
Assembling PVD machines is not the only thing we do at Polyteknik AS. Here we strive to meet our customers' needs and demands through highly qualified personnel – and make positive agreements. Delivering exceptional products and providing quality services with end-to-end support is at the core of our company. The ambition is to be a reliable partner in all aspects of co-operations. Our in-house advanced equipment for PVD thin film deposition, our advanced characterization facility, our cleanroom facility and our committed and highly skilled team bring our customers added value and solutions to their thin film needs in a safe and competitively manner.
The portfolio of platform systems ranges from small scale R&D to high volume or large area deposition systems. Polyteknik AS covers several deposition processes including sputtering, evaporation, and varieties of these. At Polyteknik AS you will meet a dedicated team interested in a strong co-operation towards the best solution. We offer both standard systems and joint customer developed systems for specific purposes.