Eurogrant GmbH
Composite projects
·
EU Project Management
·
Financing
·
funding and start-up advice
·
Horizon2020
·
KMU-Instrument
·
Project Management
·
Research Promotion
·
Support Programs
·
ZIM
Aerospace
·
Communication
·
Composite projects
·
Computers
·
Electronic
·
Environmental Technoloy
·
Equipment
·
EU Project Management
·
Financing
·
funding and start-up advice
·
Horizon2020
·
KMU-Instrument
·
Medical Technology / Pharma
·
other
·
photovoltaics
·
project management
·
Rail / Automotive
·
Research Promotion
·
Semiconductor Industry
·
Software
·
Special service
·
Support Programs
·
ZIM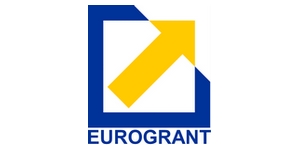 Bayrische Straße 8
01069 Dresden
Eurogrant is a project management office for funded research and innovation projects.

​
We support your excellence and your individuality, in classifying your ideas, while staying at your innovation.

For that purpose, we support you with the application for funding, with the implementation and also the accounting of your project.

​
Our remuneration models are fair and effort-based, and oriented on your scope. And our name is our business: Grants for your project.